I believe that the greatest beauty of mixed medium art jewelry is the immense freedom of expression for both the artist and the wearer.
Recent Work
Hello Friends, All TTE Designs are 100% handmade by me, in my studio in Cumming, Georgia U.S.A. I love to tinker, experiment, combine and mix a variety of techniques and mediums to create truly unique and original wearable art. Thank you for stopping by, I truly appreciate your patronage.
More About Our Company
Tammie Everly, Artist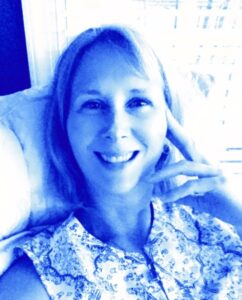 I believe that the true beauty of my mixed medium, up-cycled jewelry, is the freedom of expression for both the artist and the wearer. This feeling is coupled with a true sense of history from the repurposed components which began as a utilitarian object and evolved into an art piece.
I incorporate multiple techniques and a variety of materials with a focus on vintage steel containers & trays, vitreous enamels, metals, wire,  repurposed items, and found objects into a creation that is as unique as the person who chooses to wear it.
I grew up with very artistic & talented parents who were always making something out of nothing. So it's not surprising that I grew up with creating as a big part of my life.
I have been married 27+ years to a wonderful husband who has always supported my "habit'. After years of giving things away as gifts ~both he and my friends have encouraged me to step out into the world and make my offerings available to others.
I truly appreciate your interest and support of my small business.
Kyrie Eleison
Read More
Recent Blog Posts
May 21, 2018 |
One of a kind art jewelry makes a bold statement!
Read More